So, this is one of the very first ways that I earned money online and from the comfort of my own home.
This was especially great when the kids were little – and I didn't have time to create lengthy business plans. During naptime or any other quiet moment – I could hop on and put back a little money.
I used money-making outlets like Survey Junkie to save money for adventures and treats with the kids.
I really love that these surveys can make a difference for you as a consumer. Your opinion can change the products of tomorrow, today. The opinions and behaviors shared by you on Survey Junkie, help DISQO's clients innovate and improve the products and services they offer.
About Survey Junkie
Survey Junkie is an online market research community wholly owned by consumer insights platform DISQO, which delivers data and analytics to the market research industry.
Joining the community
When you join Survey Junkie, you are joining a community of millions of people who choose to share their opinions and behaviors in exchange for rewards.
Every day, hundreds of brands you love turn to DISQO for consumer insights, and the information shared by the Survey Junkie community powers that research.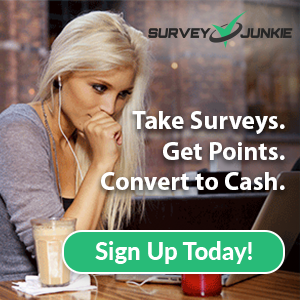 Ways to participate
As a member, you may choose to participate in one or both of our communities.
The Survey Junkie community offers opportunities to share your perspective via attitudinal-based market research. Our SJ Pulse Community offers opportunities to engage in behavioral market research.
So if you're short on time – or even have a lot of extra time, this may be a great fit for you.
Hop over here to check it out and sign up if you think it is a good match for you and your schedule.
Content may contain affiliate links. This means that, at no additional cost to you, we may earn a little somethin' somethin' when you use the link to make a purchase.
Learn more here.
Would you like Mom Fave to feature your brand?
Contact us here.